"In my very first company, which was an engineering design company, I had an advisor who was fond of using that term 'Go where they ain't,'" said Founder and CEO of Cathedral Leasing Doug Speight. "His philosophy was to go into industries and go into niche areas where there isn't a lot of competition. It gives you the opportunity to try stuff, fail without major implications."
Speight is the American Underground entrepreneur-in-residence in partnership with Google for Entrepreneurs and CODE2040 in Raleigh-Durham, North Carolina, where he is working to change the attitudes surrounding venture capital and investment in minority companies as well as encourage minorities and women to pursue entrepreneurial leadership in Durham, he said.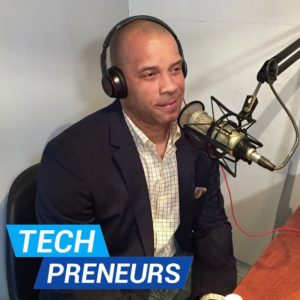 A self-described "gadget geek," Speight has worked with cryogenics, 3D printing and holograms, helping scientists to think commercially about the technologies they develop. Before jumping headfirst into entrepreneurship, Speight worked with NASA and Oakridge, launching thousands of patented technologies into the marketplace, growing new startups and helping existing organizations grow.
Speight's projects included everything from cryogenics technology to holographic technology to 3D printing, and he worked alongside scientists from around the world who owned their specific areas of technological expertise, but weren't necessarily prepared to take their products to market.
"It was frustrating because they're just not wired to think about commercialization. They're just not wired to think about startup companies. Their job is to get the funding to continue their research and the technology, the innovation, is really just a by-product," Speight said.
As a result, part of his job, was to retrain those brilliant minds and the way they think about what they've created and how it can be valuable, a difficult task when many fields focus on publishing research and maintaining the funding cycle.
"You really have to play and pull on their heartstrings in terms of what it could mean to humankind, what it could mean to commerce and the economy in the United States and around the world," Speight said.
From there, Speight moved on to Venture Accelerator at GIGTANK in 2014 to be the entrepreneur in residence at the first 3D printing accelerator in Chattanooga, Tennessee. There, he leveraged his background, certifications, and work moving companies out of laboratories and into the marketplace to help nine startups refine their manufacturing techniques and produce everything from shoes to medical models.
While there, he also began incubating his own company, Cathedral Leasing, which he would eventually take back to his hometown of Durham, where he grew up around entrepreneurship – the third generation of a Durham-based legacy that began with his grandfather in 1938.
"In looking at returning to Durham for this EIR program, I want to be able to do a number of things. One, help to increase the number of minority and women entrepreneurs in the city and help to stimulate that activity so that Durham can go back to this 'Black Wall Street' scenario it enjoyed in the earlier part of the century, but also change the conversation around venture capital and how they view investing in minority companies as well."
Many are vocal about funding minority entrepreneurs, Speight said, but there are always opportunities to expand existing funds' networks to introduce new companies looking for investment.
"By doing this, by investing in early-stage minority-led companies, they can unearth opportunities that other people overlook. It's all about the underutilized assets, being able to unearth something that the rest of the industry has completely glossed over," he said.
Speight also wants to identify a channel by which funders can reach minority companies that might not be identified now and create a new means of communication to implement into their strategy.
"It's being able to show them the diversity that's available in minority-led companies as well. For instance, we're in fintech as an equipment leasing company operating a B2B marketplace, so we're in a unique space where there aren't many minorities operating at all. So it's a little give-and-take between the two: being able to create those new channels so that they can access new pipelines, but also being able to illustrate that there's a full diversity, a very broad plate that they can choose from," he said.
For more information on Speight, visit cathedralleasing.com or follow along on Twitter @CathedralLease.
Techpreneurs is a production of Relationary Marketing. This episode was produced by Chuck Bryant and host Clark Buckner, with editing support from Jon Martz and Jess Grommet. Music by Andrew Malone. Photography by Walker Leigh Chrisman. Artwork by John Inniger. This episode is powered by the Nashville Entrepreneur Center in support of the Google for Entrepreneurs Tech Hub network.